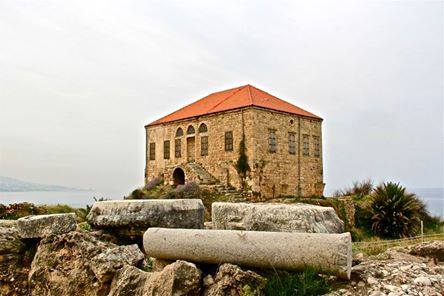 Detailed LCCC English News Bulletin For June 26/2018
Titles For Latest LCCC Bulletin analysis & editorials from miscellaneous sources published on June 25-26/18
No One can Help a Person Who Does Not Want To Help Himself/Elias Bejjani/June 25/18
Saudi-led Coalition Says It Killed Eight Hezbollah Militants in Yemen/DPA/June 25/18
Cabinet formation hits standstill/Georgi Azar/Annahar/June 25/18
Lebanon's summer in action with another good cause/Ryme Alhussayn/Annahar/June 25/18
Lebanon's image and the stamping of Iranian passports/Nadim Koteich/Al Arabiya/June 25/18
Syria launches comprehensive assault on Daraa. Quneitra under threat next/DEBKAfile/June 25/18
Nuclear Deterrence: Adopting the Reagan Approach/Mark B. Schneider and Peter Huessy/Gatestone Institute/June 25/18
Palestinians: The Only Acceptable Peace Plan/Bassam Tawil/Gatestone Institute/June 25/18
Engines of the Saudi Future/Ghassan Charbel/Asharq Al Awsat/June 25/18
Italy: Where Would Salvini's Strategy Lead him/Ferdinando Giugliano/Bloomberg View/June 25/18
Video Replay for Refs Is Making the World Cup Better/Leonid Bershidsky/Bloomberg View/June 25/18
Mohammed bin Salman and the End of a 70-year Ban/Abdulrahman Al-Rashed/Asharq Al Awsat/June 25/18
Thoughts On Southern Syria/Aymenn Jawad Al-Tamimi/Syria Comment/June 25/18
The Ultimate Deal': Crushing the Palestinian People Grain by Grain/Odeh Bisharat/Haaretz/June 25/18
Finally, the Saudi woman drives her car!/Mashari Althaydi/Al Arabiya/June 25/18
Iraq: Recounting votes or waste recycling/Adnan Hussein//Al Arabiya/June 25/18
Titles For The Latest LCCC Lebanese Related News published on June 25-26/18
No One can Help a Person Who Does Not Want To Help Himself
Saudi-led Coalition Says It Killed Eight Hezbollah Militants in Yemen
Cabinet formation hits standstill
Lebanese Army Arrests Wanted Men in Bekaa following Clan Clashes
Aoun Asks Baalbek-Hermel Residents to Cooperate with Army
Army Removes Ain el-Hilweh's Electronic Gates
Army Chief Begins Official U.S. Visit
Kataeb Says Talking to Everyone 'regardless of Govt. Participation'
Katicha Accuses FPM of 'Monopolizing' Power, Pushing LF Out of Govt.
Geagea Says Bassil Sees Partnership as 'Single-Handed Act'
Geagea Meets Hariri, Says LF Not behind Govt. 'Obstacle'
Hariri at launch of TVET national framework: Vocational education is essential for building the country and for its economic development
Abra detainees' families protest outside Information Ministry, urge Riachi to intervene
Report: Berri Dismayed after Aoun Rejects Hariri's Govt. Format
Berri, interlocutors tackle overall situation
Embassy of Japan funds clearance of lands with unexploded cluster munitions in Tyre
Mount Lebanon Prosecutor hears Yaacoubian's testimony over Bourj Hammoud waste dump
Aoun receives invitation to attend Cedars International Festival 2018
Lavrov, Bolton to meet in Moscow on June 27
Lebanon's summer in action with another good cause
Lebanon's image and the stamping of Iranian passports
Titles For Latest LCCC Bulletin For Miscellaneous Reports And News published on June 25-26/18
Syria launches comprehensive assault on Daraa. Quneitra under threat next
Families Flee as Regime, Russia Pummel Syria's South
Demonstrators Take to Tehran Streets to Protest Deteriorating Economy
Navy: Nearly 1,000 Migrants Rescued off Libya Coast
Erdogan Wins Turkey's Presidential Election
Egypt Extends State of Emergency for 3 Months
Iran: Protests Erupt as Rial Plunges to Record Low
Zarif Warns of Dangers Facing Iran Should Nuclear Deal Collapse
Iran: Rouhani Govt. Calls for National Solidarity to Confront 'Economic War'
Iran opposition urges youth to join Tehran Bazaar protests
Iraq makes arrests in kidnapping of security men by ISIS
In election victory speech, Erdogan says Turkey will advance in Syria
No One can Help a Person Who Does Not Want To Help Himself
Elias Bejjani/June 25/18
http://eliasbejjaninews.com/archives/65564/elias-bejjani-no-one-can-help-a-person-who-does-not-want-to-help-himself/
At times we might find ourselves crippled, frustrated and helpless while witnessing serious but trivial problems taking place between people whom we love and care much about them. We know we can give them a hand and help in solving their problems or at least preventing their altercations from becoming more deep and more complicated, But sadly they (those who are having the problem) block all our efforts and abort them stupidly while making their difficulties worse and worse. By the end no one can help any person no matter what if this person does not wish to help himself. In summary, life in general is a set of choices and when we take any choice no matter big or small we have to carry the consequences. All what we can do in such a situation is to pray for those who are not helping themselves and at the same time not allowing any body else to help them.
The Bulletin's Link on the lccc Site
http://data.eliasbejjaninews.com/newselias18/english.june26.18.htm
News Bulletin Achieves Since 2006
Click Here to enter the LCCC Arabic/English news bulletins Achieves since 2006