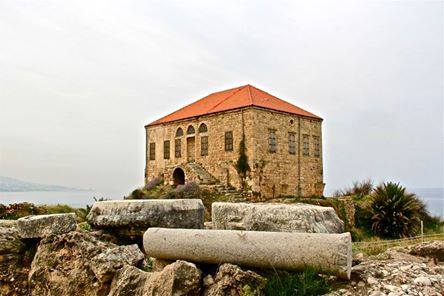 Detailed LCCC English News Bulletin For June 24/2018
Titles For Latest LCCC Bulletin analysis & editorials from miscellaneous sources published on June 23-24/18
Joseph Cobin, A distinguishable Lebanese Christian Martyr/Elias Bejjani/June 22/18
Hezbollah clip shows 2006 kidnappng of IDF soldiers/Ynetnews/June 23/18
Could 'Tough Love' Salvage Lebanon? – OpEd/Franklin Lamb/Eurasia Review/June 23/18
The question of Syrian refugees highlights political callousness in Lebanon/Ali al-Amin/The Arab Weekly/June 23/18
Iran Revolutionary Guards: Our frontlines are in Iraq, Syria and Lebanon/Al Arabiya/June 23/18
Pompeo: Iran to face 'wrath of world' if it resumes nuclear activity/Ynetnews/June 23/18
Spain: Ground Zero for Europe's Anti-Israel Movement/Soeren Kern/Gatestone Institute/June 23, 2018
Hodeidah, Iran, Washington and China/Mohamed Kawas/The Arab Weekly/June 23/18
Our beautiful past is a lie/Mohammed Al Shaikh/Al Arabiya/June 23/18
When Hamas covers for the Syrian regime/Khairallah Khairallah/Al Arabiya/June 23/18
OPEC: In the shadow of NOPEC/Dr. Mohamed A. Ramady/Al Arabiya/June 23/18
Will the Houthis participate in Yemen's future/Amal Abdulaziz Al–Hazani/Al Arabiya/June 23/18
As countdown to Paris protest begins, is 'Free Iran' the only alternative/Reza Shafiee Special to Al Arabiya English/Friday, 23 June 2018
The split dynamic between the White House and State Department means Trump's tough talk on Iran could be hot air/Raghida Dergham/The National/June 23/18
How conspiracy theories hold the Arab world back/Hafed Al-Ghwell/Arab News/June 23/18
Titles For The Latest LCCC Lebanese Related News published on June 23-24/18
Joseph Cobin, A distinguishable Lebanese Christian Martyr
Aoun, Khalil Discuss Economic Situation
Berri: Bekaa Must Not Be Left to Hooligans to Rule
Report: Cabinet Formation Negotiations Proceed
Hezbollah clip shows 2006 kidnappng of IDF soldiers
Could 'Tough Love' Salvage Lebanon?
The question of Syrian refugees highlights political callousness in Lebanon
Iran Revolutionary Guards: Our frontlines are in Iraq, Syria and Lebanon
Titles For Latest LCCC Bulletin For Miscellaneous Reports And News published on June 23-24/18
Pompeo: Iran to face 'wrath of world' if it resumes nuclear activity
Iranian General nicknamed 'TOW missiles trainer' killed in Syria
Iraq conducts air strike in Syria, killing top ISIS miltants
Iran accuses rights lawyer Nasrin Sotouded of state security offences
UN chief says upsurge in Syria violence poses 'risks to regional security'
Syrian Army Gains Ground in Rebel South
Indonesia Court Sentences ISIS-Linked Cleric to Death for 2016 Attack
Over 530 Migrants Rescued in Separate Operations off Spain, Italy
Erdogan Trudges after Rallying Supporters on Eve of Heated Elections
Scores Hurt in Grenade Attack at Ethiopian PM's Rally
US Indefinitely Suspends more Training Exercises with Seoul
Split Families in Limbo amid Trump Immigration Chaos
Five Migrants Die, Nearly 200 Rescued off Libya
Joseph Cobin, A distinguishable Lebanese Christian Martyr
Elias Bejjani/June 22/18
May Almighty God Bless Joseph's soul and secure him a place in heaven alongside with Saints, angels and the holy ones. World and earth wise generous and great Heroes like Joseph do not die due to the fact that they remain vivid and living for ever in the patriotic and faithful Lebanese peoples' minds, hearts, history and conscience. It is worth mentioning that sacrifices of Heroes kept Lebanon an independent country, safeguarded and protected its people honour, existence and dignity.
The Bulletin's Link on the lccc Site
http://data.eliasbejjaninews.com/newselias18/english.june24.18.htm
News Bulletin Achieves Since 2006
Click Here to enter the LCCC Arabic/English news bulletins Achieves since 2006