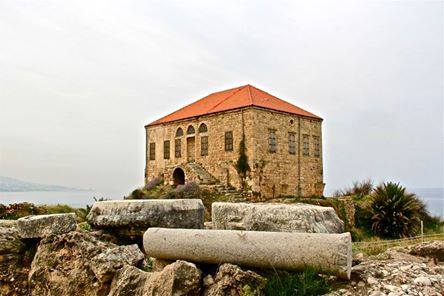 Detailed LCCC English News Bulletin For June 22/2018
Titles For Latest LCCC Bulletin analysis & editorials from miscellaneous sources published on June 21-22/18
The Lebanese state: Hostage or Iranian lackey/Makram Rabah/Al Arabiya/June 21/18
It's Now Clear Why the Iran Agreement Was a Bad Deal/Moshe Arens/Haaretz/June 21/18
Horrific Details on Syria Chemical Attacks Left Out, for Now, From U.N. Report/Rick Gladstone and Maggie Haberman/ The New York Times/June 20/18
Will Merkel survive to lead an unwieldy coalition/Dr. Mohamed A. Ramady/Al Arabiya/June 21/18
End of Iran nuclear deal: No more business as usual/Faisal Al-Shammeri/Al Arabiya/June 21/18
Analysis New U.S.-Russia-Saudi Oil Alliance Could Also Have Implications for Israel and Iran/Anshel Pfeffer/Haaretz/June 21/18
Trying to Read Into the Crises of Refugees and Immigration/Eyad Abu Shakra/Asharq Al Awsat/June 21/18
Hardliners Learn That Democracy Can Pay Off/Tyler Cowen/Bloomberg/June 21/18
Titles For The Latest LCCC Lebanese Related News published on June 21-22/18
Merkel Arrives in Beirut on Two-Day Official Visit
Hariri: I am optimistic and we will solve the obstacles within days
"Strong Lebanon" parliamentary bloc meets under Geagea's chairmanship: Cooperation needed to accelerate government formation
Army commander inaugurates barracks and training center in Arsal, pledges Army support for people of Bekaa
Hariri holds talks with Merkel on Lebanese, regional developments
Jumblatt, Iranian ambassador discuss local, regional developments
New Apostolic Nuncio arrives to Lebanon carrying "Pope Francis' blessings to inhabitants of the land of cedars"
Rahi briefs Foucher on Paris visit atmosphere
Foucher awards Matar National Order of the Legion of Honor: A fierce defender of Francophonie
Trump to meet Jordan's King Abdullah at White House June 25
EU Adopts Package to Lebanon to Help It Cope with Refugees
Hizbullah, Iran Withdrawing from Golan Border, Monitor Says
Anxious Berri Says Hariri Dragging His Feet on Govt. Formation
FPM Denies Report Claiming Bassil-Hariri Talks weren't Positive
Hariri Denies Delaying Govt. Formation, May Submit Line-Up 'Tomorrow'
Berri Says Some Aim to 'Distort' Bekaa's Image, Urges Aoun to Take Action
Ex-Minister to Asharq Al-Awsat: Heads Should Roll to Resolve Lebanon's Illicit Arms
Lebanon: Suicide Attempt Every Six Hours
The Lebanese state: Hostage or Iranian lackey?
Titles For Latest LCCC Bulletin For Miscellaneous Reports And News published on June 21-22/18
Bolton Headed to Moscow to Discuss Trump-Putin Meeting
Top Iraq Court Rules in Favor of Manual Election Recount
Bahrain Opposition Leader Acquitted in Qatar Spy Case
Prosecutor Charges Netanyahu's Wife with Fraud
Yemen Rebels Vow to Fight on after Losing Hodeida Airport
US National Security Adviser Set to Visit Moscow- Kremlin
Thousands Flee Regime Shelling on South Syria
Baghdad: Clashes between Iraqi Hezbollah, Police
Iraq Court Endorses Manual Election Recount, Rejects Invalidation of Some Votes
Germany's Merkel calls for solutions to Iran's 'aggressive tendencies'
US security chief Bolton to visit Moscow for talks on Trump, Putin
Iran women's activist says blocked from protesting at Russia World Cup
Trump backs down on separating immigrant children, signs executive order
US mulls plans to hold Congressional hearing on the Muslim Brotherhood
Gazan dies of border protest wounds
Erekat: Washington is a Partner in Israel's Practices
Israeli-Palestinian Escalations Could Lead to New War on Gaza
UAE: Hodeidah Operation Aims to Break Political Deadlock
Libya: UK Hints It Would Impose Int'l Sanctions against Armed Militia Leader
Baghdad: Clashes between Iraqi 'Hezbollah', Police
Egyptian Parliament Mulls New Taxes on Higher Earners
The Bulletin's Link on the lccc Site
http://data.eliasbejjaninews.com/newselias18/english.june22.18.htm
News Bulletin Achieves Since 2006
Click Here to enter the LCCC Arabic/English news bulletins Achieves since 2006