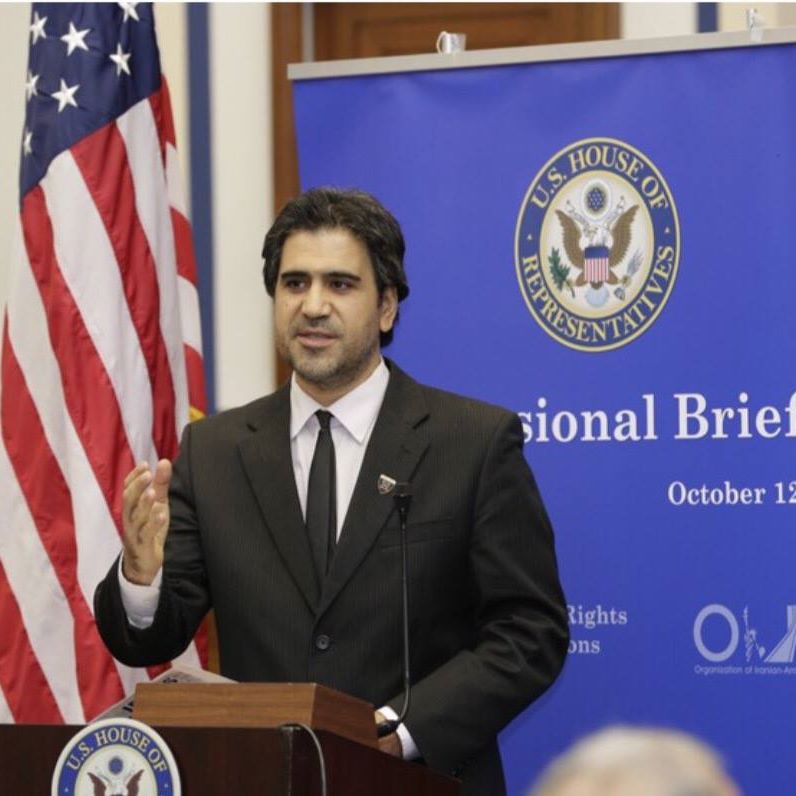 War with Israel would be a fatal blow for Iranian regime




الدكتور مجيد رفيع زاده/الحرب مع إسرائيل سوف تكون ضربة مميتة للنظام الإيراني


Dr. Majid Rafizadeh/Arab News/June 15/18
Tensions between Israel and the Islamic Republic of Iran have reached an unprecedented level. Relations between the Iranian regime and Israel are at breaking point not only because of tough rhetoric, but also due to the heightened geopolitical, military and strategic tensions between the two countries.
For the first time since Iran's clerical establishment assumed power in 1979, the two old rivals recently engaged in military combat in a third country: Syria, Iran's staunchest ally. Last month, Iranian forces used Syria's backyard to attack and bombard Israel with rockets. The next day, Israel responded by targeting the military bases of Iran's Islamic Revolutionary Guard Corps in Syria.
Iranian leaders, including Supreme Leader Ali Khamenei and the senior cadre of the IRGC and its various military branches, have long claimed that they have the capability to destroy Israel. Most recently, Brig. Gen. Hossein Salami, commander-in-chief of the IRGC, said that any military war between Iran and Israel would result in the latter's annihilation. To come out triumphant in such a battle, the Commander-in-Chief of Iran's army, Maj. Gen. Abdolrahim Mousavi, said: "The army will move hand-in-hand with the IRGC so that the arrogant system will collapse and the Zionist regime will be annihilated."
Putting aside the rhetoric of its leaders, can Iran win a direct and fully fledged military war with Israel? To answer this question, the military capabilities of the two nations ought to be meticulously examined.
The Iranian regime boasts about its manpower, and views the size of the country and its population as an advantage. Iran's population is roughly 10 times larger than that of Israel: Iran has a population of 80 million, while Israel's is about 8 million. Iran's surface area is approximately 80 times bigger than Israel, at about 1.7 million square kilometers compared to Israel's 22,000.
When it comes to manpower, Iran's active and reserve personnel is approximately 1 million, while Israel's is roughly 650,000. It is believed that Israel could conscript up to 3 million soldiers if needed, while the total manpower available for Iran is about 47 million, which is considered to be the largest national available manpower in the Middle East.
But it is important to point to three crucial caveats here. First of all, Iran cannot totally rely on its available manpower because many young people are disaffected and disenchanted with the regime. Recent protests are strong indications of the youth's disenchantment with Iranian politicians. Roughly 60 percent of Iran's population is under the age of 30. Not only may the youth not join the regime's forces in a war with Israel, but they may view the war as an opportunity to rise up and overthrow the theocracy from within. This could pose a significant threat for the ruling mullahs, as it would mean they would have to fight two battles at the same time if they go to war with Israel.
More importantly, the nature of modern warfare has altered dramatically in the last few decades, in the sense that the most important issue is which country has the more advanced combat and military technology. Third, since the two countries do not share a border, manpower becomes less of a key factor. As a result, the most important elements are the air force, air defense systems and their related advances in technology.
Putting aside the rhetoric of its leaders, can Iran win a direct and fully fledged military war with Israel?
When it comes to advancements in military technology, there is no comparison between Tel Aviv and Tehran, because Israel is considerably superior. The Israeli Air Force is considered to be one of the best in the world, partially due to the combat experience of its pilots, who have operated in various wars. Israel's technologically advanced fighter jets, such as the F-4 Phantom II, F-15, and F-35 Lightning II, are much superior to Iran's jets, which were either bought from the US before the 1979 revolution or obtained from Russia.
Another criteria to measure military capability is linked to the nations' defense systems. While Iran has recently obtained the Russian-made S-300 system, Israel relies on three sophisticated systems: The Iron Dome, the US-made Patriot system, and the Magic Wand missile interception system.
Finally, the game-changer is linked to Israel's nuclear capabilities. It is believed that Israel has about 80 nuclear warheads, which can be delivered through ballistic missiles, unmanned aerial vehicles (known as drones), or combat aircraft.
Although Iran boasts of its military capabilities and threatens that it can easily annihilate Israel, it has no chance of winning a direct military war. The Iranian leaders are indeed aware of such a fact, as they have resorted to using proxies and third countries to target Israel for almost four decades. Iranian leaders are cognizant of the fact that any direct war with Israel would be a fatal blow to the regime and would endanger the hold on power of the mullahs.
*Dr. Majid Rafizadeh is a Harvard-educated Iranian-American political scientist. He is a leading expert on Iran and US foreign policy, a businessman and president of the International American Council. Twitter: @Dr_Rafizadeh