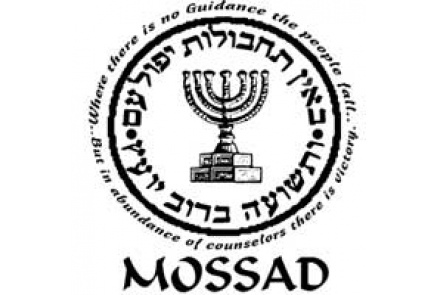 THE MOSSAD'S GREATEST HITS: FROM EICHMANN TO AL-BATSH
جيروزاليم بوست:أهم العمليات التي نفذتها منظمة الموساد الإسرائيلية من أيخمن حتى البطش
Reflect on a range of famous operations allegedly pulled off by the Mossad over the years.
1. Capture, trial and hanging of arch-Nazi Adolf Eichmann – 1960-1962
File picture from April 15, 1961 shows Nazi war criminal Adolf Eichman sitting at a desk inside his prison cell. The Israeli Justice Ministry said August 10 that it favored the publication of memoirs written by Eichman while he awaited execution in Israel nearly 40 years ago. Eichman, nicknamed the "technician of death" for drawing up plans that made Adolf Hitler's "Final Solution" – the genocide of six million Jews – possible, had written nearly 1,300 pages of handwritten notes while in Israeli custody. (Reuters)
Though not a hit in the sense that it was a kidnapping that led to a trial and a hanging, the Adolf Eichmann operation must still be on the list.
Adolf Eichmann ran Hitler's Final Solution that led to the murder of six million Jews during the Holocaust. Though he was initially captured by Allied forces after World War II, he escaped and eventually fled to Argentina.
A Holocaust survivor in Argentina tipped off the Mossad that Eichmann might have been located living under the alias of Ricardo Klement.
Around a dozen Mossad agents were involved in the surveillance and capture operation. Pictures of "Klement" were compared to Eichmann with a key matching feature being the shape of his ears.
Mossad agents nabbed and whisked off Eichman into a car on his way home from work. They examined his body and found expected known scars.
Interrogated repeatedly after giving false names, he eventually admitted his real name was Eichmann and then asked for a glass of wine.
Next, he was flown to Israel on an El Al aircraft which had brought an official Israeli delegation to Buenos Aires as cover. Eichmann, heavily sedated and dressed in an El Al uniform, was passed off as a sick airline employee.
Eichmann was tried in Israel and hung in 1962.
2. Revenge for the murders of Israeli athletes at 1972 Munich Olympics – 1972 and on for decades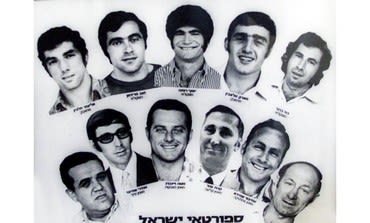 The 11 Israeli athletes killed in the 1972 Munich attack. (Reuters)
On September 5, 1972, as Israel's Olympic athletes slept in their Olympic quarters in Munich, eight Black September Palestine Liberation Organization operatives disguised as track athletes concealing a range of assault rifles and pistols in duffel bags scaled a 2-meter fence.
They gained access to where the Israeli athletes were sleeping and eventually murdered 11 of them, plus a German police officer. Israel and the Mossad did not turn the other cheek and instead drew up a hit list.
A wave of assassinations of suspected Black September operatives across Europe then ensued.
On October 16, 1972 two Mossad agents shot PLO Italy representative Abdel Wael Zwaiter around a dozen times at his residence after he came home from dinner in Rome. The hit was the first of a campaign of retaliation in which dozens of those directly or indirectly involved in the Munich Olympics attack were assassinated.
Other persons on the list and PLO operatives were continually targeted even after the initial retaliation campaign. On April 9, 1973, the Mossad and the IDF launched a joint operation in Beirut involving a small fleet of missile boats and patrol boats which traveled to an empty Lebanese beach.
They took out Mohammad Yusuf al-Najjar (Abu Yusuf), head of Fatah's intelligence arm, which ran Black September; Kamal Adwan, who directed PLO actions inside Israel; and Kamal Nassir, the PLO spokesman. Ehud Barak, who would later serve as prime minister, led the commando raid.
Additional retaliatory operations were launched in 1979 and, some say, even into the 1990s.
3. The Syrian nuclear reactor saga – 2006-2007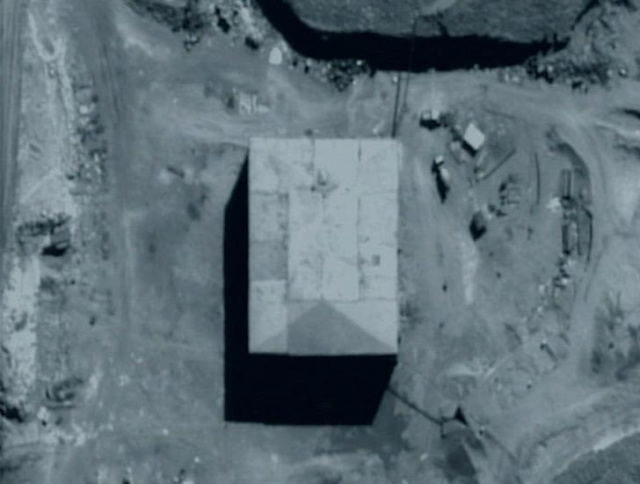 An undated image released by the US Government shows the suspected Syrian nuclear reactor building under construction in Syria. (US Government/Handout via Reuters/File Photo)
After years of debate between the Mossad and IDF intelligence about whether Syria had a clandestine nuclear program, the intelligence agencies allegedly got a major break to decide the issue.
In December 2006, a top Syrian official, allegedly Ibrahim Othman, the head of the Atomic Energy Commission of Syria, arrived in a European city (there is a debate about which one) under a false identity.
What follows next, neither Israel nor the Mossad have hinted any connection to or ever taken responsibility for and is based on foreign reports.
Around a dozen Mossad agents allegedly split into teams to perform surveillance at the airport and the hotel, to bug his room and acquire intelligence and potentially assassinate him, were dispatched.
While he was shopping, Neviot unit intelligence collection operatives broke into his hotel room and accessed his laptop, which was not electronically guarded.
A hacking expert installed software which let the Mossad monitor his activities on the computer and the data showed blueprints and hundreds of pictures of the Syrian nuclear facility at different periods of its construction as well as communications regarding the facility.
One of the photos recovered from the computer showed North Korean nuclear official Chon Chibu meeting with Othman.
According to a report by David Makovsky in the New Yorker and other reports, some combination of the Mossad and IDF special forces later penetrated Syria and collected soil samples and other physical evidence from the nuclear site.
The materials allegedly gathered by the Mossad and IDF intelligence eventually led to the successful IDF air strike destroying the Syrian  Syrian nuclear facility on September 6, 2007.
4. The Syrian nuclear reactor saga continued – assassinating its director Muhammad Suleiman on August 1, 2008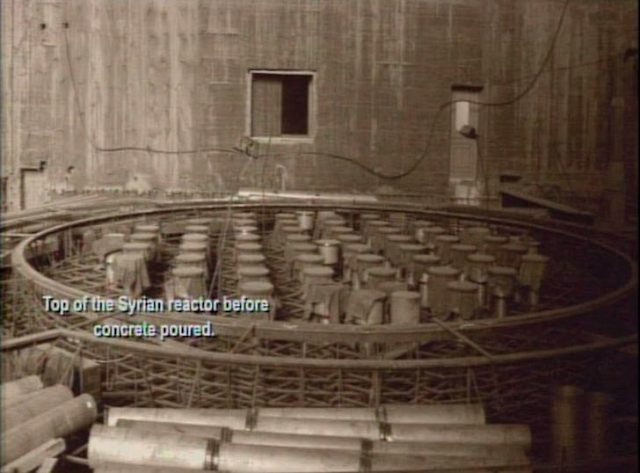 This undated image released by the US Government shows a Syrian nuclear reactor under construction in Syria. (US Government/Handout via Reuters/File Photo)
Muhammad Suleiman was a top Syrian army officer, right-hand man to President Bashar Assad and was carefully selected to run the Syrian nuclear program outside the Syrian military chain of command so that virtually no one even in Syria knew about it.
The fact that the Syrian army did not know was part of how Syria kept the nuclear program hidden from the Mossad for as long as it did.
Israel and the Mossad reportedly determined that his knowledge was too dangerous and could lead to a Syrian nuclear reactor round two.
On August 1, 2008, he collapsed and died on a beach near the Syrian resort of Tartus where he was vacationing.
The hit was attributed to sniper shots to the head and neck, fired from a yacht set far offshore, with many saying the sniper's handiwork was Mossad-style.
5. The assassination of arch-terrorist Imad Mughniyeh – February 12, 2008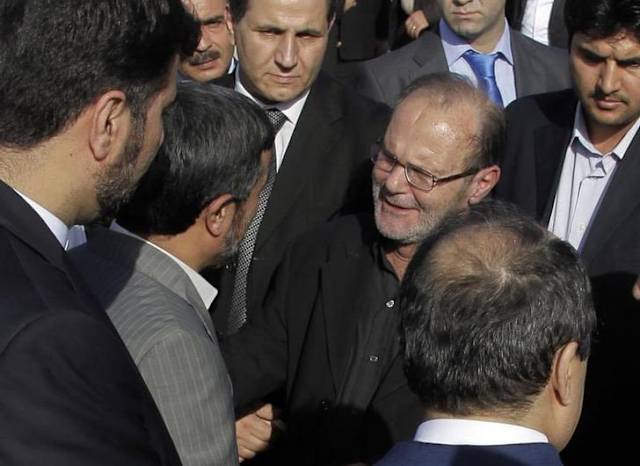 Iranian President Mahmoud Ahmadinejad is greeted by the father of assassinated Hezbollah military leader Imad Mughniyeh (R) upon his arrival at Beirut's international airport October 13, 2010. (Reuters/Joseph Eid/Pool)
Imad Mughniyeh was possibly the most wanted terrorist by the Mossad and Israel for the last few decades. He had masterminded audacious terror attacks, especially car bombings, all over the world, was a leading military commander for Hezbollah and connected Iran to the Lebanese group and a range of other groups. According to foreign reports, the Mossad tried to assassinate multiple times and kept missing until February 2008.
Mughniyeh got careless, feeling safe enough to visit a safe-house apartment he had in Damascus.
The Mossad's Kidon assassination operatives, along with IDF intelligence Unit 8200, allegedly monitored Mughniyeh constantly and zoned in on his safe-house and parking lot.
According to the reports, it was decided that Mughniyeh would be taken out by a car bomb planted in his car or on a car parked near his apartment.
The Mossad and IDF Intelligence tech wizards allegedly began designing, assembling and testing the bomb and performing an exhaustive set of test-runs.
There were difficulties in predicting Mughniyeh's random visits to his apartment and in rigging his vehicle or securing a spot for a rigged car next to his vehicle, but they were overcome.
According to the reports, on February 12, 2008, Mughniyeh pulled into the parking lot, but there were other officials with him who the Mossad was not prepared to take out at the time.
However, later that night he returned to his car alone. This time the Mossad allegedly did not miss and he was "erased" from the Iran-Hezbollah-Israel wars board.
6. Hitting Iran's nuclear program with cyber, assassinations, sabotage – 2010 and before and after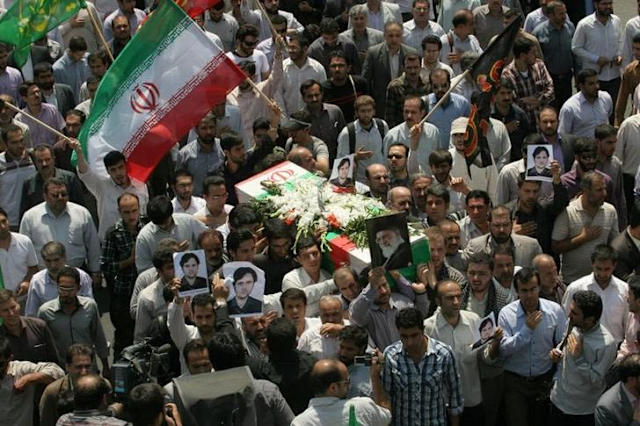 Mourners carry the body of Iranian scientist Darioush Rezaie who was shot dead by a motorcyclist in Tehran July 24, 2011. A senior Iranian official on Sunday blamed the United States and Israel for the killing of the Iranian scientist, who the deputy interior minister said was not linked to Iran's nuclear programme as reported by media. (Reuters/Yalda Moayeri)
To avoid the need for a military strike on Iran's nuclear program, the Mossad was trying to slow the program, allegedly assassinating a range of Iranian scientists both before and after 2010. It and other foreign intelligence agencies might also have been involved in intercepting and sabotaging equipment sold to Iran by commercial companies like Siemens, which then damaged Iran's nuclear program.
But the most audacious and cutting edge allegedly joint Mossad and CIA operation against Iran's nuclear program was the cyber virus Stuxnet.
This computer worm destroyed Iranian nuclear centrifuges in attacks in 2009 and 2010 and is cited by many as the most dramatic cyber attack of all time.
Over fifteen Iranian facilities, including Natanz, were attacked and infiltrated by the Stuxnet worm. Estimates are that around 1,000, or as many as one fifth of all of Iran's centrifuges at the time, were destroyed by the virus.
Former Mossad deputy chief Ram Ben Barak asked about Stuxnet would not confirm what most believe was a key role in planning the operation, but he did tell The Jerusalem Post that, "For 15 years Iran has tried to get nuclear weapons, and until now it has none. It has none not because it did not want one, but because of many reasons which stopped it from succeeding… and we need to make sure it never gets one," he said.
7. Hit on Hamas-Hezbollah weapons expert in Tunisia – December 15, 2016
Tunisians gather in front of the Municipal Theatre during a protest against the assassination last week of Tunisian national Mohammed al-Zawari, who Palestinian Hamas group said was one of its drone experts, in Tunis, Tunisia December 20, 2016. (Zoubeir Souissi/Reuters)
On December 15, 2016, Muhammad al-Zawari was gunned down near his residence in Sfax, Tunisia in a hail of bullets in a drive-by hit.
Zawari was an aeronautical engineer who manufactured drones for Hamas, and possibly also for Hezbollah.
Reports from Tunis indicated that he also designed an unmanned naval vessel that could attack other sea vessels from under the water.
There was no evidence to identify the assassins, presumed by many to be Mossad agents, and all that was found were cell phones, silencers and a rental car. Even the items that were rented were reportedly purchased by third-parties possibly duped into unsuspectedly aiding the Mossad agents, some of whom were posing as journalists.
The assassination of the Hamas hi-tech weapons experts was different as many Hamas and other enemy targets of the Mossad tended to be military commanders, major financiers and those who had masterminded terrorist attacks on Israel.
A pattern of hits on Hamas engineers could show that the Mossad's thinking had evolved to consider the militant group's weapons experts to be the far larger and more irreplaceable threat in comparison to military commanders.
This would seem to go along with Mossad chief Yossi Cohen's increased focus on hi-tech, with the Mossad opening a fund for investing in technology start-ups for the first time during his term.
Presuming the operation in Tunis was done by the Mossad, it also signaled that the elite spy agency under Cohen showed that it has discovered how to pull off assassinations in an age where most everything seems to be caught on video.
In contrast, the Mossad's assassination of top Hamas official Mahmoud al-Mabhouh in 2010 in Dubai was considered a major failure because video footage was eventually dug up that revealed all of the agents' identities.
8. Hit on Hamas weapons expert in Malaysia – April 22, 2018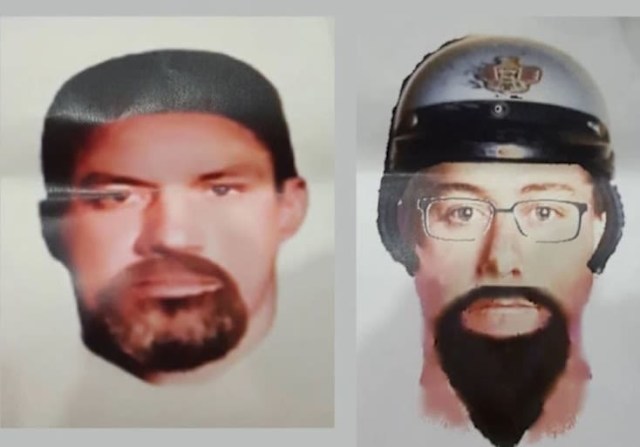 Photos of two suspects published by Malaysia Police, believed to have assassinated a Hamas engineer in Malaysia. (Malaysia Police)
Fadi Muhammad al-Batsh was on his way to a mosque in Kuala Lampur in Malaysia on Saturday when he was gunned down in a drive-by motorcycle shooting viewed as similar to the Tunisia hit.
Batsh has been identified as a Hamas electrical engineering expert both for designing drones and rockets.
As of Tuesday, the Malaysian government still had no names for the suspects, and had only released computer-generated images of what they thought the two assassins might look like based on descriptions by witnesses. However, despite Malaysia reporting that they had footage of the assassins waiting for Batsh for around 20 minutes, the lack of any identification still several days later indicates that the assassins may have successfully obscured their faces with helmets or otherwise.
The computer images were also potentially amorphous alternately described as Middle Eastern or European and the images showed significant facial hair which might have been grown for temporary use as a disguise.
More evidence may break the case open, but as of Tuesday, this operation may fit into the Tunisia operation pattern of assassinations of weapons engineers who are threats to Israel and without leaving a trace.
https://www.jpost.com/Israel-News/The-Mossads-greatest-hits-From-Eichmann-to-al-Batsh-552714