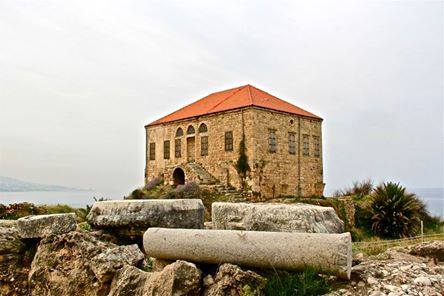 Detailed LCCC English News Bulletin For April 21/2018
Titles For Latest LCCC Bulletin analysis & editorials from miscellaneous sources published on April 20-21/18
The Theatrical Lebanese Elections/Elias Bejjani/April 20/18
Hezbollah Will Be the Big Winner in Lebanon's Elections/Hanin Ghaddar/The Washington Institute/April 20/18
Iranian general: Our hands on the trigger, your airbases within reach. Netanyahu: We are ready/DebkaFile/April 20/18
The Russian Ambassador and Qaradawi/Abdulrahman Al-Rashed/Asharq Al Awsat/April 20/18
Syria: The Defining Issue of Our Generation/Amir Taheri/Asharq Al Awsat/April 20/18
North Korea Talks: Here's What a Pragmatist Could Hope For/Tyler Cowen/Bloomberg/April 20/18
Turkey Targeting Greece – Again/Uzay Bulut/Gatestone Institute/April 20/18
Will Arabs intervene militarily in Syria?/Mashari Althaydi/Al Arabiya/April 20/18
The Iran that Europeans do not know of/Sawsan Al Shaer/Al Arabiya/April 20/18
Titles For Latest LCCC Lebanese Related News published on April 20-21/18
The Theatrical Lebanese Elections
Congressmen Introduce Bipartisan Disarm Hezbollah Act
Kataeb Activists Summoned for Interrogation over Leaflets Distribution
Elections Supervisory Committee Member Resigns over Inability to Honor Oath
Lebanese Parties Race to Lure in Expatriates Ahead of Polls
Tripartite talks in May to tackle Israeli border aggression: Aoun
Lebanon Seeking $4 Billion at Brussels Conference to Face Refugee Crisis
Aoun Meets U.S. Central Command Chief
Report: Generator Owners 'Pressure Group in Parliament' Hindering Solution
Rahi Lays Cornerstone for Qatar Church, Says Politicians Must Respect Constitution
Jumblat: Hariri Invited Me for Iqlim Kharroub Electoral Tour….I Apologized
PSP Dismayed as Hariri Tours Iqlim al-Kharroub 'without Coordination'
HRW Denounces Eviction of Syria Refugees in Lebanon
Richa Slams "Police-Style" Arrest of Kataeb Activist
Former President Amine Gemayel: Lebanon Witnessing Total Surrender, Not Political Settlement
Titles For Latest LCCC Bulletin For Miscellaneous Reports And News published on April 20-21/18
Iranian general: Our hands on the trigger, your airbases within reach. Netanyahu: We are ready
Saudis Intercept Ballistic Missile from Yemen
Russia: US strikes remove moral hurdles for S-300 missiles for Assad, Russian FM says
Assad Still Has 'Limited' Chemical Capability, Pentagon Says
Islamic State Group to Give Up Last Pocket in Syrian Capital
Four Palestinians shot dead by Israeli forces in Gaza Strip: ministry
Kurds Capture Extremist who Recruited Three 9/11 Attackers
Iraqi Pre-Emptive Strikes Hit Syria
Report: Absence of Factions will not Affect Palestinian National Council Quorum
Ukraine Accuses Russia of Transporting Mercenaries to Syria
Tareq Saleh Leads 'Republican Guards' against Houthis on Yemen's West Coast
Oil Prices on the Rise as OPEC Meets in Jeddah
Comey Memos Show President Trump Obsessed with Russia Probe
The Theatrical Lebanese Elections
Elias Bejjani/April 20/18
The outcome of the theatrical elections is well known in advance to every body. Why? Simply because Hezbollah occupies Lebanon since 2005 after replacing the Syrian one. Since than this Iranian terrorist army has been very successful in penetrating the government on all levels and at the same time enslaving the majority of the politicians and the so falsely called political parties through bribery, fear and terrorism. In conclusion what is going on at the present time in Lebanon is not an election but a theatrical process of appointing MP slaves by Hezbollah to serve the Iranian scheme of occupying all the Arab countries. This is a reality that each and every Lebanese must be ready to face and refuse openly and courageously.
The Bulletin's Link on the lccc Site
http://data.eliasbejjaninews.com/newselias18/english.april21.18.htm
News Bulletin Achieves Since 2006
Click Here to enter the LCCC Arabic/English news bulletins Achieves since 2006