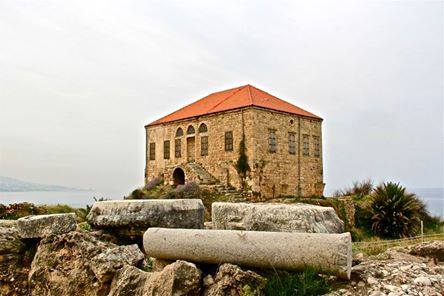 Detailed LCCC English News Bulletin For November 09/17
Titles For Latest LCCC Bulletin analysis & editorials from miscellaneous sources published on November 08-09/17
All So Called Hezbollah Victories Are mere Defeats/Elias Bejjani/November 08/17
Plausible war scenarios in the Middle East/Roger Bejjani/November 08/17
Report: Lebanese Fear PM's Resignation Was a 'Saudi Power Play'/Associated Press/Naharnet/November 08/17/
Lebanon Caught in Crossfire as Saudi Steps up Battle against Iran/Erika Solomon/Financial Times/November 08/2017
Saudi Arabia has opened a new front in its regional proxy war with Iran/Reuters/Haaretz/November 08/17
Lebanese PM Sa'ad Hariri Cancels His Deal With the Devil, Leaving Lebanon in the Hands of Iran/Tony Badran/Tablet/November 08/17
EU, U.S. affirm Lebanon support, diverging from Saudi/Tom Perry, Lisa Barrington/Reuters/November 08/17
IRGC General Kawthari: Israel Will Be Wiped Off Planet Earth In 25 Years Or Less/The Middle East Media Research Institute/November 08/17/
White House Statement on Iranian-Supported Missile Attacks Against Saudi Arabia/Immediate Release/November 08, 2017
Abbas in Riyadh: Saudis court Palestinian support for grand alliance with Israel/MEE/November 08/17
Who Wants a War in the Middle East? Seven Key Players and Their Interests/Anshel Pfeffer/Haaretz/November 08/17
What goes up comes back down': Lebanese react to Saad Hariri's resignation/Federica Marsi/MEE/November 08/17
The Iran-Hamas-Hezbollah Connection/Khaled Abu Toameh/Gatestone Institute/November 08/17
Here's to the "Experts", Terrorism's Great Whitewashers/Bruce Bawer/Gatestone Institute/November 08/17
Iran and Qaeda: Best of Frenemies/Eli Lake/Asharq Al Awsat/November 08/17
Not All 'Bad' Deals Are Bad for US/Michael Schuman/Bloomberg/November 08/17
Paradise Papers expose offshore tax secrecy of Middle East elite/Amandla Thomas-Johnson/MEE/November 08/17
Canad's Governor-General Julie Payette praises freedom of religion, tolerance/Kevin Bissett/The Canadian Press/November 08/17
Titles For Latest LCCC Lebanese Related News published on November 08-09/17
All So Called Hezbollah Victories Are mere Defeats
Plausible war scenarios in the Middle East
Nadim Gemayel: Patriarch's Visit to Saudi Arabia Encloses Message of Openness
Maronite Patriarch's Saudi Arabia Visit in Question amid Unfolding Crisis
Contacts Intensify between Lebanon's FPM and 'Hezbollah'
Geagea Rules Out Military Strike on Hizbullah, Says Technocrat Govt. 'Not Enough'
Al-Sisi Says 'against War' on Hizbullah or Iran, Urges Dialogue
U.S. Ambassador Richard Meets Army Commander General Joseph Aoun
Hariri Receives Call from Palestinian President
Visitors to Dar al-Fatwa Agree on 'Calm, Prudence' Post Hariri's Resignation
EU Ambassadors in Lebanon Reaffirm Support for Lebanon's Welfare
Report: Lebanese Fear PM's Resignation Was a 'Saudi Power Play'
Berri Invited to Paris, Says Government Still in Place
UNIFIL Head Hails 'Welcome Development' of New LAF Deployment
No Casualties as Landmine Hits Army Vehicle in Ras Baalbek
Iran's Rouhani Criticizes Saudi Arabia over 'Lebanon Meddling'
Lebanon Caught in Crossfire as Saudi Steps up Battle against Iran
Saudi Arabia has opened a new front in its regional proxy war with Iran
Lebanese PM Sa'ad Hariri Cancels His Deal With the Devil, Leaving Lebanon in the Hands of Iran
EU, U.S. affirm Lebanon support, diverging from Saudi
Titles For Latest LCCC Bulletin For Miscellaneous Reports And News published on November 08-09/17
IRGC General Kawthari: Israel Will Be Wiped Off Planet Earth In 25 Years Or Less
White House Statement on Iranian-Supported Missile Attacks Against Saudi Arabia
Abbas in Riyadh: Saudis court Palestinian support for grand alliance with Israel
Federica Mogherini Discusses Iran Nuclear Deal in Washington
Moscow Opposes Extending Mandate of UN Chemical Arms Inquest in Syria
Russia Announces More than 54,000 Militants Killed in Syria
British Aid Minister's Position in Doubt after Holding Undisclosed Meetings with Israeli Officials
Pro-Independence Strikes Sweep Catalonia as Officials Fail to Agree on United Ticket for Polls
UK Aid Minister Quits over Unauthorized Israel Meetings
Syria Army, Allies 'Encircle' Last IS-Held Town
Trump in China for Talks on North Korea's 'Cruel Dictatorship'
All So Called Hezbollah Victories Are mere Defeats
Elias Bejjani/November 08/17
All those Lebanese who falsely allege that the terrorist Hezbollah defeated Israel in the 2006 war, or liberated South Lebanon in year 2000 are evilly faking the truth 100% and boldly, deceiving themselves as well as every body else. All Hezbollah so called victories are mere loses for each and every Lebanese. Hezbollah is not Lebanese Or Arabic, but an Iranian terrorist mercenary army.