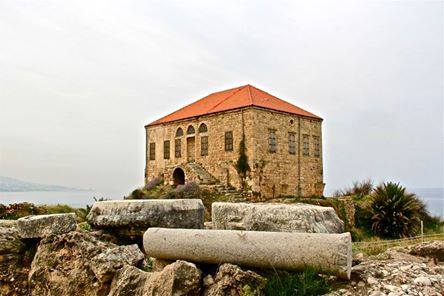 Detailed LCCC English News Bulletin For November 06/17
Titles For Latest LCCC Bulletin analysis & editorials from miscellaneous sources published on November 05-06/17
Foggy Status in the aftermath of Hariri's Resignation/Elias Bejjani/November 05/17
Lebanon Is An Occupied & Rogue Country/Elias Bejjani/November 05/17
Failure Of The Sinful Governing Deal & The Must resignations/Elias Bejjani/November 04/17
Patriarch Al Raei's Historic Visit To Saudi Arabia/Elias Bejjani/November 03/17
Hezbollah Is A Gang Of Evil People/Elias Bejjani/November 03/17
Lebanon PM Sa'ad Hariri resigns, fears for his life/Hariri blames Iran for meddling in Arab affairs
Gulf News/November05/17
Hezbollah, Iran and dying for a tomb/Yahya Alameer/Al Arabiya/November 05/17
Hariri 'assassination plot' is just an excuse/Ynetnews/Smadar Perry|/November 05/17
With Hariri's Resignation, Israel Has More Leeway In Nexy War With Lebanon/Anna Ahronheim/Jerusalem Post/November 05/17
Time for an Assyrian Regional Government in Iraq/Uzay Bulut/Gatestone Institute/November 05/17
We Are Going to Burn You Alive!"/Muslim Persecution of Christians, June 2017/Raymond Ibrahim/Gatestone Institute/November 05/17
Iran and 'The Great Satan': A Four-Decade-Old Saga/Amir Taheri/Gatestone Institute/November 05/17
Who did Saudi Arabia round up in latest anti-corruption move/Middle East Eye/Sunday 5 November 2017
Sweeping Saudi purge exposes broad opposition to Crown Prince's policies/Debeka Files/November 05/17
The defeat of ISIS may not correspond to victory for women/Hazem Saghieh/Al Arabiya/November 05/17
In protection of Druze, Israel gave up security interests in Golan/Alex Fishman/Ynetnews/November 05/17
Titles For Latest LCCC Lebanese Related News published on November 05-06/17
Foggy Status in the aftermath of Hariri's Resignation
Lebanon Is An Occupied & Rogue Country
Failure Of The Sinful Governing Deal & The Must resignations
Patriarch Al Raei's Historic Visit To Saudi Arabia
Hezbollah Is A Gang Of Evil People
Lebanese president will not accept PM's resignation yet: sources
Lebanon PM Sa'ad Hariri resigns, fears for his life/Hariri blames Iran for meddling in Arab affairs
Hezbollah, Iran and dying for a tomb
Nasrallah Urges Calm, Says Hariri's Resignation 'Imposed' by Saudi
Lebanese Army: Arrests, Investigations Have Not Pointed to Any Assassinations Plot
Miqati Reportedly Suggests 'Neutral Govt.' in Talks with Mufti
Berri Says Egypt to Help in Current Crisis after Sisi Talks
Al-Rahi Regrets Hariri's Resignation, Urges Vigilance over 'Any Sabotage Scheme'
Hariri's Exit Sparks Fears of Fresh Violence
Daryan Meets Saudi Envoy, Says 'Understands' Hariri's Resignation
Bahrain urges its nationals to leave Lebanon immediately
Saudi minister says he has 'confirmed information' on plot to kill Hariri
Hariri 'assassination plot' is just an excuse
Western Intelligence Agencies Warned Lebanon's Hariri of Assassination Plot
Aoun will wait for Hariri return before action
With Hariri's Resignation, Israel Has More Leeway In Nexy War With Lebanon
Titles For Latest LCCC Bulletin For Miscellaneous Reports And News published on November 05-06/17
At Least 20 Dead in Texas Church Shooting
Netanyahu: When Israelis & Arabs Agree On Iran, The World Should Listen
In response to Doha, Bahrain says it has right to demand the return of its lands
Princes and former ministers detained in Saudi Arabia corruption probe
Saudi king calls Trump to condemn New York terror attack
Saudi hashtag 'king fights corruption' trends on Twitter after royal orders
Saudi crown prince: 'No one is above the law, neither prince nor minister'
Abu Dhabi Crown Prince: UAE 'stands by Saudi' amid security challenges
Saudi Arabia's new management style 'based on integrity, honesty and sincerity'
Suicide car bomber kills at least five Yemeni soldiers in Aden
Trump speaks to Saudi king on listing Aramco shares on NY Stock Exchange
Saudi Arabia announces millions of dollars in bounty for 40 wanted in Yemen
Shares of Al-Waleed bin Talal's Company Dive after Reports of Arrest

Foggy Status in the aftermath of Hariri's Resignation
Elias Bejjani/November 05/17
Complete mystery prevails in the aftermath of PM, Hariri's resignation. The sudden and chocking resignation is beyond the comprehension of all Lebanese politicians and officials, including Hezbollah's Nasrallah and president Aoun. This current foggy status requires quietness and temporary silence till things are clear Saudi, Iranian and USA wise.
Lebanon Is An Occupied & Rogue Country
Elias Bejjani/November 05/17
Lebanon is an occupied and rogue country. Its officials, decision making process and institutions are all under the control and hegemony of the occupier. The occupier is the Iranian terrorist Hezbollah. All approaches that focuses on the symptoms of the occupation and not the cancerous disease itself which is the Iranian occupation is a waste of time and a mere deception and camouflage.
Failure Of The Sinful Governing Deal & The Must resignations
Elias Bejjani/November 04/17
All Those Lebanese Hypocrite politicians and so called political parties who cowardly succumbed to the terrorist Hezbollah, dismantled the 14th of March Coalition, betrayed The Cedars Revolution and exchanged sovereignty with governing personal gains including Hariri and Geagea are ought to resign not only from the Government but from the whole political arena.
Patriarch Al Raei's Historic Visit To Saudi Arabia
Elias Bejjani/November 03/17


His Beatitude, Patriach Al Raei's coming historical visit to Saudi Arabia emphasizes Bkerke's crucial and valuable role as a partner and a must gateway for the kigdom's success and credibility of it new unprecedented genuine policies of openness on the oriental Christains, Vatican and on the Western secularism, multi-culturalism, tolerance and civilization.
Hezbollah Is A Gang Of Evil People


Elias Bejjani/November 03/17


In the eyes of the Lebanese Judiciary laws, Hezbollah is an evil mere gang of outlaws. Accordingly Its members and leaders must be arrested and put on trial. No legitimacy to this Iranian gang in the constitution or in the UN Lebanese related resolutions. All Those officials who allege Hezbollah is a legitimate resistance must be charged and also put on trial.