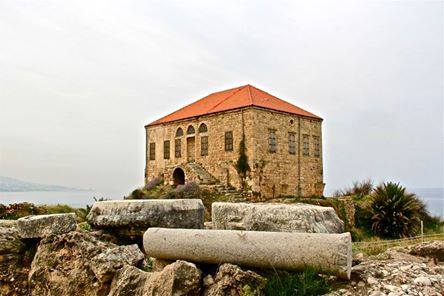 Detailed LCCC English News Bulletin For November 04/17
Titles For Latest LCCC Bulletin analysis & editorials from miscellaneous sources published on November 03-04/17
Patriarch Al Raei's Historic Visit To Saudi Arabia/Elias Bejjani/November 03/17
Hezbollah Is A Gang Of Evil People/Elias Bejjani/November 03/17
A Gift to the Syrian Regime/Ahmad El-Assaad/November 03/17
Lebanese 'friends of Syria' are heading for a dead end/Diana Moukalled/ArabNews/November 03/2017
Israel, Hezbollah playing Russian roulette in Syria/Joe Macaron November 03/17
Palestinians: Meet Abbas's New Partners/Bassam Tawil/Gatestone Institute/November 03/17
Iran and 'The Great Satan': A 4-Decades Old Saga/Amir Taheri/Asharq Al Awsat//November 03/17
No, Europe Isn't About to Break Up/Leonid Bershidsky/Bloomberg View/November 03/17
Israel (IDF) denies involvement in Syrian suicide attack, vows to protect Druze/Ynetnews/November 03/17
Demolition of a Palestinian Islamic Jihad Tunnel Inside Israel/Maj. Gen. (Res.) Shlomo 'Sami' Turjeman, IDF/The Washington Institute/November 03/17
North Korea's Alliance with Syria Reveals a Wider Proliferation Threat/Jay Solomon/The Washington Institute/November 03/17
Russia Makes Inroads in North Africa/Sarah Feuer and Anna Borshchevskaya/The Washington Institute/November 03/17
Titles For Latest LCCC Lebanese Related News published on November 03-04/17
Patriarch Al Raei's Historic Visit To Saudi Arabia
Hezbollah Is A Gang Of Evil People
Lebanese Patriarch to meet King Salman in first visit by Church leader
Sabhan Says Rahi's Visit to SA Affirmation on Kingdom's 'Open Approach'
Al-Rahi: Solution to Hizbullah Arms Should Not Hinge on Mideast Solution
Spare us' on Hezbollah arms: Aoun to Arab states
Aoun signs state budget
Hariri Travels to Saudi Arabia for Second Time in Five Days
Hariri Discusses Situation in Camps, on Border with Security Chiefs
Velayati Meets Hariri, Says Iran 'Keen' on Lebanon's Stability
Velayati at Villa Boustros: Resistance axis efforts couple with balanced international, regional diplomatic efforts
Berri, Velayati tackle current regional situation
Aoun, Aswad tackle Jezzine relevant affairs
Hariri at Media Piracy Conference: Bids to Strain Lebanon-Arab Ties is Piracy Too
President Prepares for Kuwait Visit
Ministerial Panel Makes 'Limited Progress' on Electoral Law Mechanisms
Shorter Visits ISF Academy, Inaugurates New CCTV Control Room
A Gift to the Syrian Regime/Ahmad El-Assaad/
Lebanese 'friends of Syria' are heading for a dead end
Israel, Hezbollah playing Russian roulette in Syria
Titles For Latest LCCC Bulletin For Miscellaneous Reports And News published on November 03-04/17
Scheer blasts Trudeau for supporting Governor General after 'divine intervention' comment
U.S. Strikes IS in Somalia for First Time
Suicide Car Bomb Kills 9 as Nusra Attacks Syria Golan Heights Village
Trump Says IS Will Pay 'Big Price' for Each Attack on U.S.
Twin Iraq and Syria Assaults as IS Loses Last City
Iraqi Forces Retake Crossing on Syria Border from IS
CIA Document: Bin Laden Asked his Son Hamza to Move from Iran to Qatar
Canada imposes sanctions on individuals linked to human rights violations and corruption
Patriarch Al Raei's Historic Visit To Saudi Arabia
Elias Bejjani/November 03/17
His Beatitude, Patriach Al Raei's coming historical visit to Saudi Arabia emphasizes Bkerke's crucial and valuable role as a partner and a must gateway for the kigdom's success and credibility of it new unprecedented genuine policies of openness on the oriental Christains, Vatican and on the Western secularism, multi-culturalism, tolerance and civilization.
Hezbollah Is A Gang Of Evil People
Elias Bejjani/November 03/17
In the eyes of the Lebanese Judiciary laws, Hezbollah is an evil mere gang of outlaws. Accordingly Its members and leaders must be arrested and put on trial. No legitimacy to this Iranian gang in the constitution or in the UN Lebanese related resolutions. All Those officials who allege Hezbollah is a legitimate resistance must be charged and also put on trial.