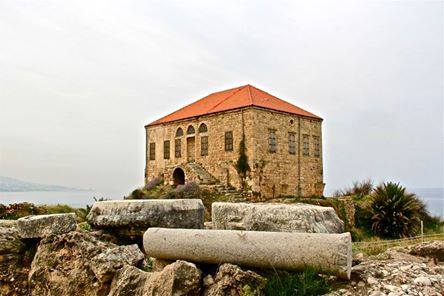 Detailed LCCC English News Bulletin For November 01/17
Titles For Latest LCCC Bulletin analysis & editorials from miscellaneous sources published on November 01/17
Aoun's Debate Pros & Cons/Elias Bejjani/October 30/17
One Year On Aoun's Presidency/Elias Bejjani/October 30/17
RECAP: Aoun marks 1 year anniversary with interview/Joseph Haboush|/The Daily Star/October 31/17
President: Sectarian system hampering political reforms/Hussein Dakroub/The Daily Star/October 31/17
Is Israel Preparing to Strike Hezbollah/Ari Heistein/The National Interest/October 31/17
8 killed by driver on bike path in 'cowardly act of terror/The Canadian Press/October 31/17
Moroccan ISIS Commander: We Killed Italian Father Paolo Dall'oglio/ Asharq Al-Awsat/Tuesday, 31 October, 2017/
Turkey and the U.S.: A Poisoned Alliance/Burak Bekdil/The Gatestone Institute/October 31/17
On leaving the old guard and welcoming the new/Ghassan Charbel/Asharq Al Awsat/October 31/17
France: New Anti-Terrorism Law Takes Effect/Soeren Kern/Gatestone Institute/October 31/17
Surprise! Study Shows Islamic Terrorism is Islamic/Judith Bergman/Gatestone Institute/October 31/17
America's Catastrophic Success Against ISIS/Eli Lake/Bloomberg/October 31/17
Professors Like Me Can't Stay Silent About This Extremist Moment on Campuses/
Lucía Martínez Valdivia/The Washington Post/October 31/17
Netanyahu warns enemies 'not to test our will'/Ynetnews/October 31/17/
Titles For Latest LCCC Lebanese Related News published on November 01/17
Aoun's Debate Pros & Cons
One Year On Aoun's Presidency
Aoun Sounds Alarm on the Number of Syrian Refugees in Lebanon
Al Sabhan says meeting with PM Hariri 'fruitful'
Hariri 'Summoned' to KSA, Riyadh Wants Him to 'Distance Himself from Aoun'
Report: Saudis Fiercely Criticized Aoun in Talks with Geagea, Gemayel
Hariri Meets Sabhan, Says Agreed with Bin Salman on 'Lebanon Stability'
Berri: Parliament Rescued Lebanon in Presidential Void Period
Two Wounded in Fatah-Islamist Clash in Ain el-Hilweh
Machnouk, Lazzarini discuss range of issues
Sami Gemayel, European parliamentary delegation tackle recent developments
Lebanese Army Commander, Italian official tackle current developments
Change and Reform bloc marks President Aoun's first year in office: Lots of accomplishments in short period of time
Future bloc hails joint security operation in freeing abducted Lebanese businessmen
Sarraf, Italian official tackle bilateral military relations
National Union of Associations operating with the disabled briefs Riachy on latest activities
RECAP: Aoun marks 1 year anniversary with interview
Lebanon is at breaking point due to Syrian refugees: president
President: Sectarian system hampering political reforms
Is Israel Preparing to Strike Hezbollah
Titles For Latest LCCC Bulletin For Miscellaneous Reports And News published on November 01/17
8 killed by driver on bike path in 'cowardly act of terror'
New York Mayor: 8 dead in lower Manhattan "cowardly" terror attack
Tehran Threatens to Leave Nuclear Deal if US Reinstates Sanctions
US Hails Barzani's Resignation Decision, Urges Baghdad, Irbil to Resolve Disputes through Dialogue
Russia Invites Kurdish Authorities to Syrian Congress in Sochi
Iraqi Forces Regain Control of Habur Crossing with Turkey
At Least 3 Killed in ISIS Bombing in Kabul
Syrian Arrested in Germany for Planning Bomb Attack
Moroccan ISIS Commander: We Killed Italian Father Paolo Dall'oglio
Sisi Seeks more Coordination with EU to Confront Terrorism
The Bulletin's Link on the lccc Site
http://data.eliasbejjaninews.com/newselias/english.november01.17.htm 

Aoun's Debate Pros & Cons
Elias Bejjani/October 30/17
President Micheal Aoun's debate today with the Lebanese televisions' head editors showed clearly one prominent positive observation, and that is his excellent and deep knowledge in regards to all the governing issues (files) the journalists raised. On the negative side came his unlawful stance and the claim that the UN Resolution number 1701 legalizes Hezbollah's weaponry, and at the same time tying the fate of this Iranian weaponry with the Middle East Conflict.
One Year On Aoun's Presidency
Elias Bejjani/October 30/17
One year on Aoun's Presidency: True the state some how is back, but back to Hezbollah's hegemony and not to the Lebanese people. Meanwhile the state's sovereignty, independence and the free decision process are still confiscated, The current Lebanon is not the one that was ..No, not the Lebanon that we long for or the one our ancestors handed over to us.