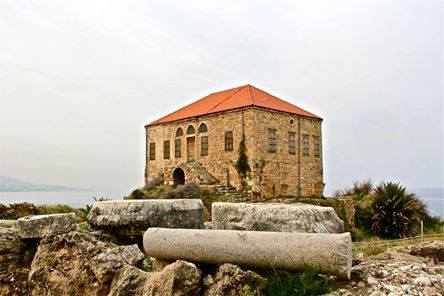 Detailed LCCC English News Bulletin For January 21/16
Titles For Latest LCCC Bulletin analysis & editorials from miscellaneous sources published on january 20-21/16


Michel Aoun and the death of Lebanon's Taef accord/Middle East Eye/20 January 2016
As Hezbollah rocket arsenal grows, Israel creates new battalions/Jesrusalem Post/January 20/16
Hassan Nasrallah's son, Jawad directed West Bank terror cell/Yoav Zitun and Roi Kais/Ynetnews/January 20/16
Lebanon's Christian foes become friends/Jean Aziz/Al-Monitor/January 20/16
ISIS is flying homemade drones, developing a missile-armed model/DEBKAfile/January 20/16
Palestinian intelligence chief: We've thwarted 200 attacks against Israel/Elior Levy/Ynetnews/January 20/16
Hating Americans Is Official Saudi and Qatari Policy/Raymond Ibrahim/January 20/16
Obama's historic mistake has dire repercussions/Khalaf Ahmad Al Habtoor/Al Arabiya/January 20/16
Is lifting of Iran sanctions a double-edged sword for Russia/Maria Dubovikova/Al Arabiya/January 20/16
Are we sleepwalking into geopolitical turmoil/Espen Barth Eide/Al Arabiya/January 20/16
US lets 2 Iran banks off UN sanctions list/Laura Rozen/Al-Monitor/January 20/16
Khamenei questions US commitment to nuke deal/Arash Karami/Al-Monitor/January 20/16
Will Iran, Saudi Arabia patch things up/Ali Hashem/Al-Monitor/January 20/16
Why Sudan wants to stop the 'spread of Shiism'/A correspondent in Sudan/Al-Monitor/January 20/16
Kurdish leader warns of civil war in Turkey/Mahmut Bozarslan/Al-Monitor/January 20/16
Sweden's Afghan "Rapefugees"/Ingrid Carlqvist/Gatestone Institute/January 20, 2016
Titles For Latest LCCC Bulletin for Lebanese Related News published on january 20-21/16




We had a free Lebanon..and they destroyed it.




The Sicilian alliance.




The Elie Hobeika doctrine is back, 20 years later…




Geagea reshapes Lebanese politics, backs rival Aoun




Michel Aoun and the death of Lebanon's Taef accord.




Ghassan Moukheiber: Hezbollah not embarrassed by Geagea's endorsement of Aoun.




Harb Meets Gemayel: We Reject Extortion over Presidential Polls.




As Hezbollah rocket arsenal grows, Israel creates new battalions.




Hassan Nasrallah's son, Jawad directed West Bank terror cell.




Berri Says Aoun's Endorsement 'Not Sufficient' to End Vacuum.




Samaha, Shaaban Use Ambiguous Terms in Leaked Phone Calls.




Global Cocaine Ring Busted after Lebanese-Swedish Cooperation.




General Security Arrests IS-Linked Terror Cell.




Bassil Calls for True Partnership amid Kataeb Criticism.




Salam in Brussels for EU Talks.




Will Franjieh Stay in Presidential Race?




Report: Riyadh Continues to Veto Aoun, Mustaqbal Says No Elections despite Candidacies.




Helou Holds onto Presidential Candidacy.




Lebanon's Christian foes become friends.
Titles For Latest LCCC Bulletin For Miscellaneous Reports And News published on january 20-21/16


ISIS is flying homemade drones, developing a missile-armed model
Khamenei condemns Saudi embassy attack
Turkish teacher to serve year in prison for insulting President Erdogan
IS Releases 270 of 400 Civilians Abducted in East Syria
Russian Air Force Strikes Besieged Syrian City, Delivers Aid
Syria Peace Talks Expected to Start 'in next Few Days', Says Lavrov
U.S., France Condemn Russia's Role in Syria
Jewish Teens Arrested for Hate Graffiti at Iconic Jerusalem Church
Israel Begins Construction on Jordan Border Fence
At Least 21 Dead in Taliban Attack on Pakistan University