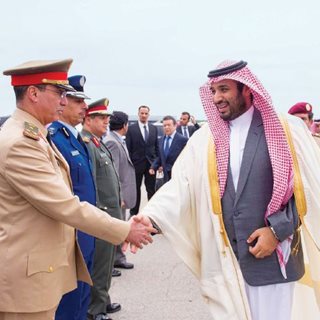 What happened in Russia?


Salman Aldosary/Asharq Al Awsat
Saturday, 20 Jun, 2015
Riyadh's recent efforts to restore warmth to its ties with Moscow must have surprised some and raised eyebrows among others. At the same time, the step may have enthused those who have waited for such rapprochement to happen. Saudi Deputy Crown Prince Mohammed Bin Salman's official visit to Russia has started a new phase in the Saudi-Russian relations. This new phase will not be affected by the past as much as aim at serving both countries' interests, no matter how contradictory their positions are on other issues.
Maintaining relations to a level that is convenient to both Saudi Arabia and Russia will at least lead both sides to better understand their differences. This is not to mention that chilly ties would not be very useful in achieving convergence of views. For example, their contradictory positions on Syria should not prevent them from cooperating in other aspects, whether economic, military or even political. One should give Moscow credit for not engaging in political machinations against Saudi Arabia. This became apparent in its positive stance towards UN Security Council resolution 2216 on Yemen that gave an added political push for the international coalition's efforts to restore legitimate President Abd Rabbuh Mansur Hadi to power. If Moscow wanted to annoy Riyadh, it could have vetoed the resolution, undermining the colossal diplomatic efforts of Saudi Arabia. The question many would ask: Does the new Saudi approach constitute a response to America's policies in the region? In my opinion, those following the Saudi foreign policy under the Custodian of the Two Holy Mosques King Salman Bin Abdulaziz will notice Riyadh's strong desire to give diplomacy an added push that is in line with the shifts taking place in the world and the region. Riyadh is of the view that it has the right to pursue a balanced foreign policy based on common interests. Therefore, the Saudi-Russian rapprochement should not be viewed as a message to Washington or a reaction to its regional policy. Saudi Arabia has never, throughout its history, adopted such an approach. Moreover, the historic and strategic alliance between Saudi Arabia and US will remain steadfast and of an extreme significance to Riyadh. In fact, Saudi Arabia cannot abandon its alliance with US. On the other hand, Washington itself realizes that expanding economic and political relations of its allies is a key factor in maintaining security and stability of the region and the world. Certainly, Washington would not benefit from tensions arising between Riyadh and Moscow. What happened is that Riyadh and Moscow have reached the inevitable conclusion that they should concentrate more on common interests than on differences.
The Russians are coming to Saudi Arabia
Saturday, 20 June 2015
Abdulrahman al-Rashed/Al Arabiya
Last week I attended a closed seminar organized by The Washington Institute for Near East Policy in the U.S. capital. It was mainly about the crises in Syria, Iraq and Yemen. The looming nuclear deal between Washington and Tehran dominated the discussion, since it represents an important political turning point. Some of the attendees asked about reactions towards this deal and its potential consequences whether on political or military fronts. Others anticipated that the deal will provoke countries in the region, encouraging them to work on their own nuclear program, "without stopping to get what Iran got in the nuclear deal." This explains the great interest in Saudi Deputy Crown Prince Mohammed bin Salman's visit to Russia last week. From the visit, it was clear that Saudi Arabia has decided to move into the nuclear club, by building 16 nuclear reactors, while giving Russia the biggest role in operating the reactors. This does not necessarily mean that the kingdom's focus is on armament, but it surely means that Riyadh has decided to enter the nuclear scene. Last month, the Saudi education minister signed off scholarships for 1,000 students to study energy technologies, including nuclear energy.
The nuclear club
In my opinion, the most important feature of the Deputy Crown Prince's visit was that it was not customary; it took place at a time when the United States and its European allies decided to economically boycott Russia, sanctioning Moscow over events in Ukraine. This time, the Saudi government took an unusual step and decided to do the opposite: rekindle its relations with Moscow, grow business ties, and sign agreements and deals in vital fields such as gas and nuclear and military technologies. This is one of the rare times that Riyadh takes an opposing line to Washington. But the reason is clear: the Saudis who supported the Western position to boycott Iran for 20 years discovered that Washington betrayed them when it decided to collaborate with Tehran, without coming to an understanding with its partners who had joined the initial boycott!
Saudi Arabia wants Russia, which is a key player in Syria, Yemen and Lebanon, to be on its side
Of course, we shouldn't read into any new developments outside political frameworks, because I can hardly imagine that Saudi Arabia has decided to turn against its alliances – but it probably wants to get out of the narrow U.S. corner, and expand its options.
Russia has always been an important country. It has recently decided to be an active key player in the region, at a time when the current U.S. administration chose to shrink its engagement policy, and adopt a policy that contrasts with the Gulf states that were facing difficult circumstances. The U.S. supported Baghdad despite its sectarian policies, and left the Assad regime in Syria to commit the greatest tragedy in the history of the region; 250,000 deaths and the displacement of 10 million. It seems that the negativity generated by Washington's side and the dangerous outcomes resulting from its policies, made the Saudis think about expanding their choices and political investments in the East and West. Although Saudi Arabia reinstated its relationship with Moscow nearly 14 years ago, it has remained limited. No important promises of cooperation had been implemented so far: Saudi Arabia did not buy Scud missiles as agreed, and Russia did not get anything out of the gas deals. However today, it appears that the Moscow–Riyadh road has become more active. Russia's ambassador to Riyadh, Oleg Ozerov, has said that Russia has been granted an area of land to build the new headquarters of the embassy in Riyadh's Diplomatic Quarter. In Moscow, President Vladimir Putin reiterated his call to Saudi King Salman bin Abdulaziz to visit Russia. President Putin has also received an invitation to visit Riyadh. Saudi Arabia wants Russia, which is a key player in Syria, Yemen and Lebanon, to be on its side. Russia plays an important role in the military balance with Iran, a task that will need intensive and incessant efforts.